Things You Didn't Know About The Himalayan Cat
This beautiful cat is known for their sparkling blue eyes and unique markings on their luxurious coats. The Himalayan is often regarded for its striking appearance and obvious beauty, but what else do you know about this popular cat?
This is a medium-sized cat. Himalayans usually have a weight range of 7 to 12 pounds. While the Himalayan is by no means standoffish, they reserve their affections for those in the home that they feel most comfortable with.
Although the parent breeds to the Himalayan, the Persian and the Siamese, are naturally occurring, this cat came as a result of human intervention. Breeders desired a cat with the coat of a Persian, but wanted to develop a cat with the blue eyes and markings of a Siamese, thus the Himalayan was born.
Breed Characteristics
Adaptability

5 stars

Energy Level

1 star

Shedding Level

4 stars

Affection Level

5 stars

Grooming

5 stars

Social Needs

4 stars

Child Friendly

2 stars

Health Issues

3 stars

Stranger Friendly

2 stars

Dog Friendly

2 stars

Intelligence

3 stars
Featured himalayan cat : Cattime
Featured himalayan cat : Cattime
Featured himalayan cat : Iheartcats
Featured himalayan cat : En.Wikipedia
Featured himalayan cat : Vetstreet
Featured himalayan cat : Cats.Lovetoknow
Featured himalayan cat : Catbreedsinformation
Featured himalayan cat : Catbreedslist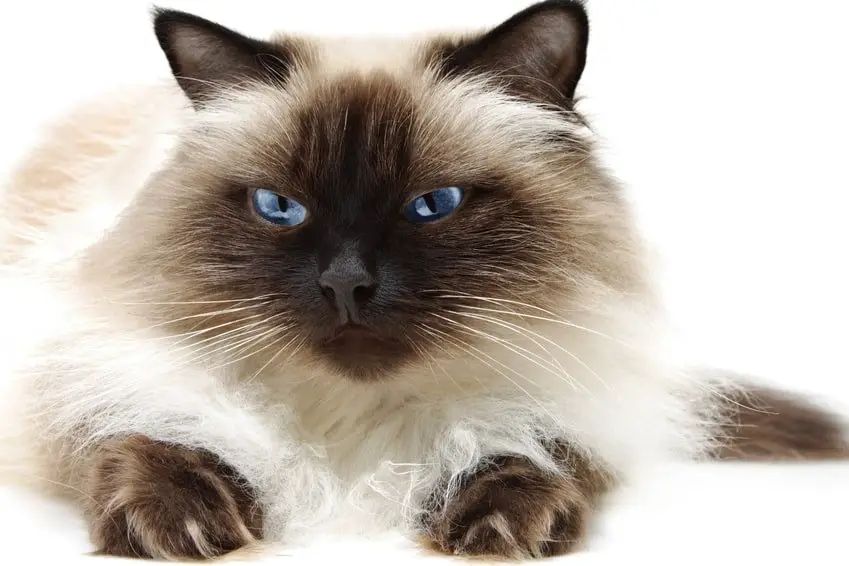 Featured himalayan cat : Purrfectcatbreeds
Featured himalayan cat : Cat-Breeds-Encyclopedia
Featured himalayan cat : allaboutcats