30+ Fabulous Bengal Cat Photos That Look Like Tigers
The Bengal is a domestic cat breed developed to look like exotic jungle cats such as leopards, ocelots, margays and clouded leopards. Bengal cats were developed by selective breeding from hybrids of the Asian leopard cat (ALC), Prionailurus bengalensis bengalensis, with domestic cat, backcrossed to domestic cats, with the goal of creating a confident, healthy, and friendly cat with a highly contrasted and vividly marked coat.
Bengals have hereditary health issues that can be a concern, especially if you aren't cautious about who you buy from. One possible condition is polycystic kidney disease, but DNA tests are now available to help remove affected cats from the breeding pool. Bengals may also be more prone to some infectious diseases such as feline infectious peritonitis and trichimonas foetus, a protozoal infection that causes diarrhea. Responsible breeders take steps to identify or avoid these problems.
More information at: Bengal_cat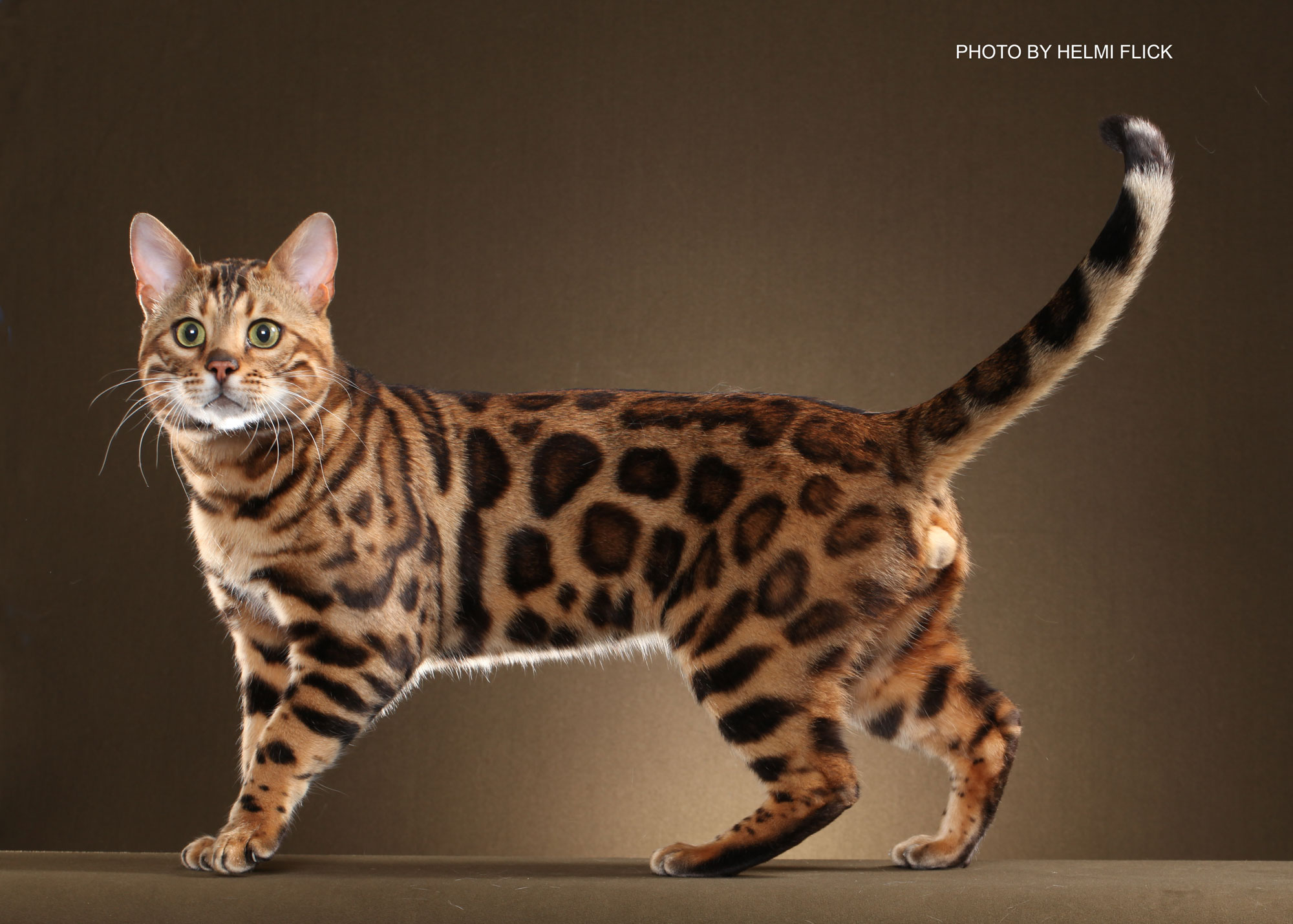 Featured bengal cat : Boydsbengals
Featured bengal cat : En.Wikipedia
Featured bengal cat : Pinterest
Featured bengal cat : Koppiekatz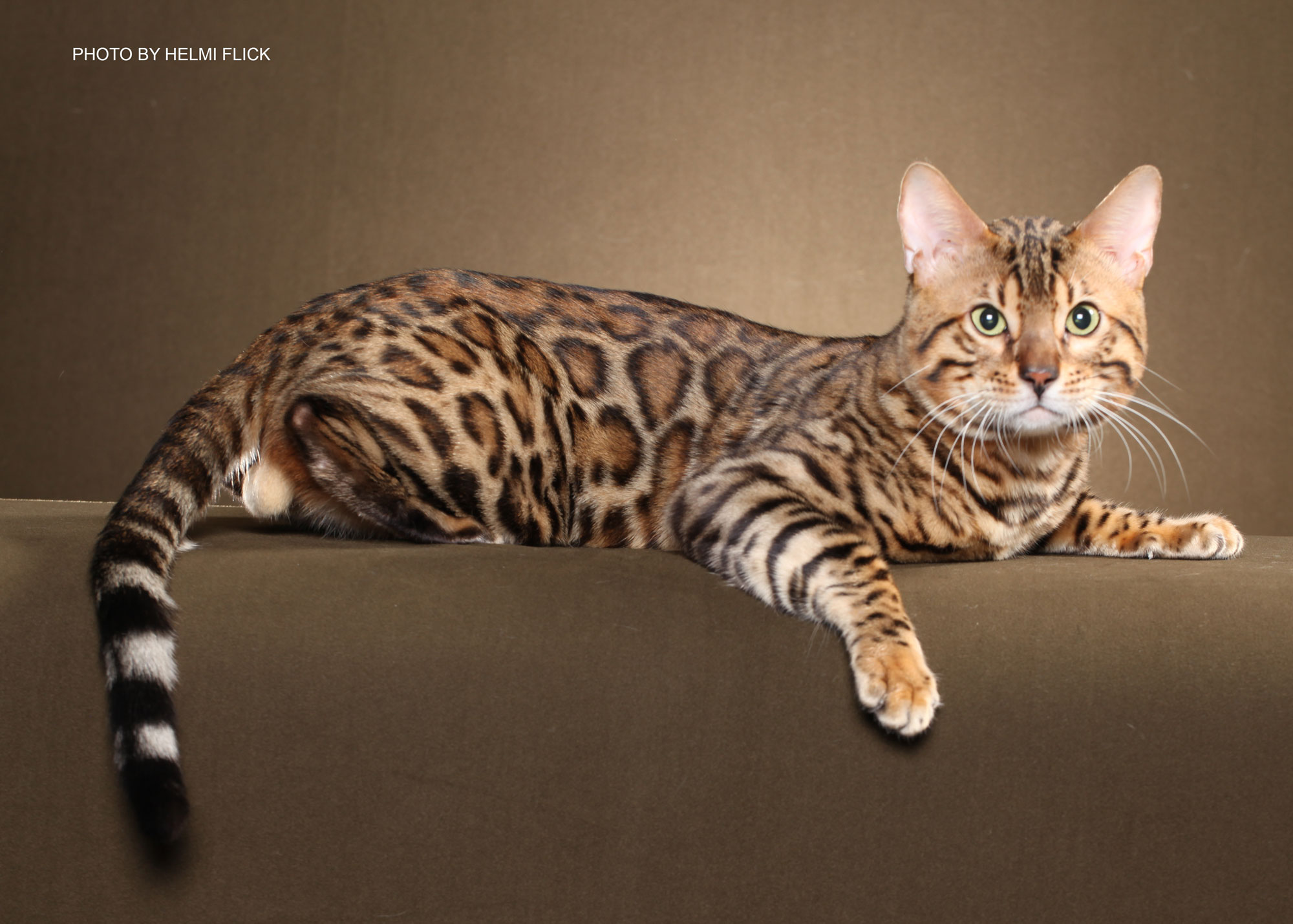 Featured bengal cat : Boydsbengals