When it comes to foods that dogs absolutely, positively cannot eat, you might not realize what falls near the top. Most of us know about chocolate, for instance—but grapes are usually a surprise.
PetMD points out that grapes and raisins are well documented to have a high toxicity for dogs, though research has yet to pinpoint exactly which substance in the fruit causes the reaction.
Gender, breed, or age of the dog has no influence on the risk of being affected, and since there is no proven amount that is safe, prevention really is the best medicine when it comes to slipping your dog a few grapes and raisins. In 1989, a trend in the database started to become evident, showing a correlation between dogs who eat raisins or grapes and acute renal failure (kidney failure).
Unfortunately it wasn't until much later – the early to mid 2000's – when this topic started getting adequate awareness. ASPCA did a better job [finally!] at putting out press on the topic. In the summer 2002 volume of ASPCA's "Animal Watch" publication, they ran a piece titled "The Wrath of Grapes" — Raisins and Grapes Harmful to Dogs.
Featured image : Smartdogowners
Featured image : Pinterest
Featured image : Can-Dogs-Eat
Featured image : Azvets
Featured image : Pinterest
Featured image : Topdogtips
Featured image : Woofipedia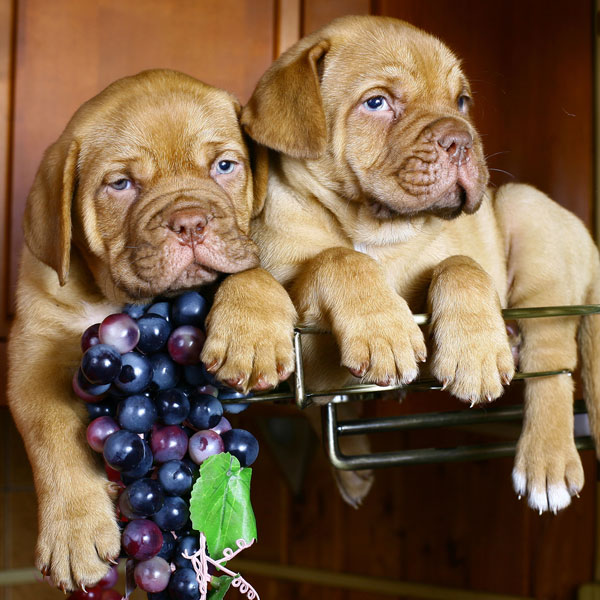 Featured image : Dogster
Featured image : Certapet
Featured image : Pets.Webmd